Posted on: January 18, 2016 5:00 pm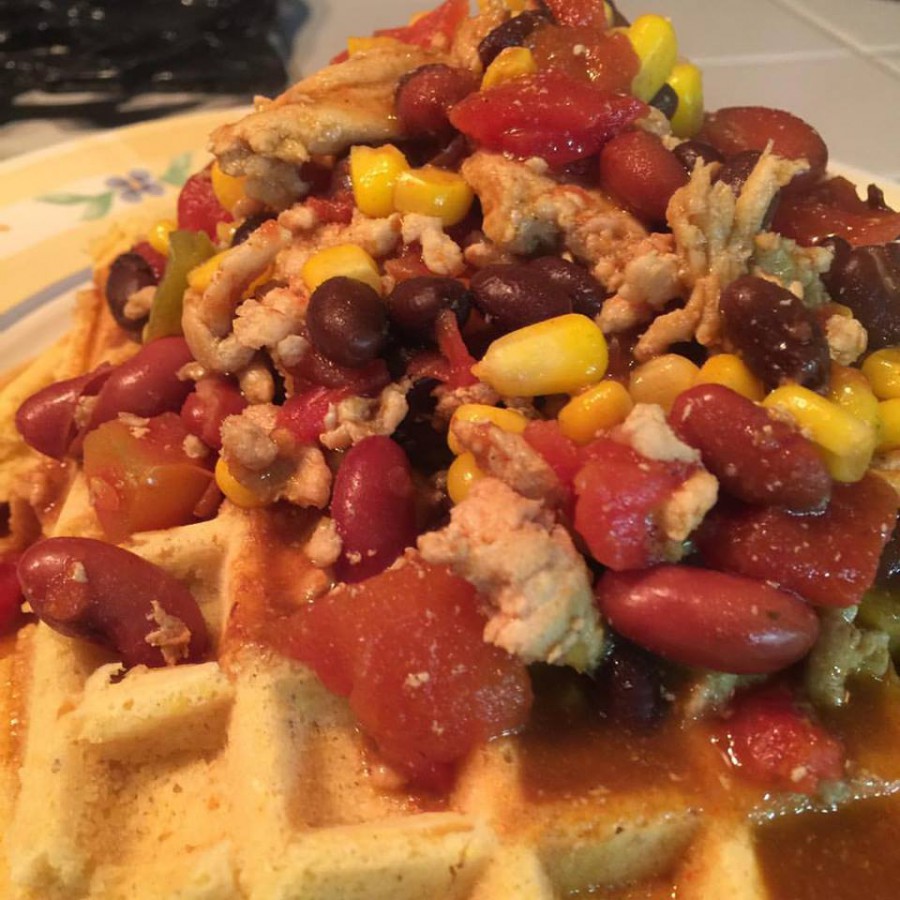 Turkey Chili and Cornbread Waffles
On cold winter nights, there is nothing better than good chili. Last night, we had Turkey Chili and Cornbread Waffles. Weeks ago I saw a chili recipe that was put over cornbread waffles. I HAD TO HAVE IT. Immediately ordered King Arthur Flour's Cornbread Mix and waited for the right time.
This recipe is super easy and quick.
Ingredients
2 tbs Olive Oil
1 lbs Ground Turkey
1 packet Taco seasoning
1 10 oz bag frozen corn
1 can black beans, drained and rinsed
1 can kindney beans, drained and rinsed
1 can chicken broth
2 cans Rotel diced tomatoes and chilies
Directions
Spray 6-8 quart pot with non-stick spray.
Warm the oil in the pot over medium-high heat.
When the oil is hot, add the ground turkey. Cook for 5 minutes or until there is no more pink.
Add the taco seasoning and stir until well coated with seasoning.
Add the corn, beans, brother and tomatoes. Bring to a boil.
Reduce heat to medium-low and simmer, uncovered for 20 minutes.
*The original recipe calls for an additional can of pinto beans but we left those out.
Cornbread Waffles
King Arthur Flour has some amazing products. Be sure to take some time to browse there website. Their Maple Cornbread Mix is delicious and works great for the cornbread waffles.
I prepared the mix according to the directions on the package, utilizing oil instead of butter.
Then, with my handy dandy George Forman Grill with waffle iron plates, I placed the mixture onto the waffle iron. The timing was tricky, and completely depends upon your waffle iron.
The mix made four large waffles that would have been more than enough for four servings.
Enjoy!